WHAT DO WE DO AND WHY?
HIGH SCHOOL STUDENTS HELP PRIMARY SCHOOL STUDENTS WITH THEIR EDUCATION
3CLASS is a help in learning and developing the passion that high school and graduate students want to offer to their younger mates! 
We help students from several primary schools.

We allow other high schools to use our system.
We would like to thank dr Agata Goździk, Dorota Lubiewska, Joanna Piechowiak, Magdalena Waga (Radek's mother) and Mr Jan Wroński, Mateusz Mazurkiewicz and Paweł Kudzia. Your help in the process of creating the project was invaluable.
Our solution is aimed at high school teachers who think that their students can help:
 younger primary school students, 

their teachers in using IT tools.
WHO WE ARE?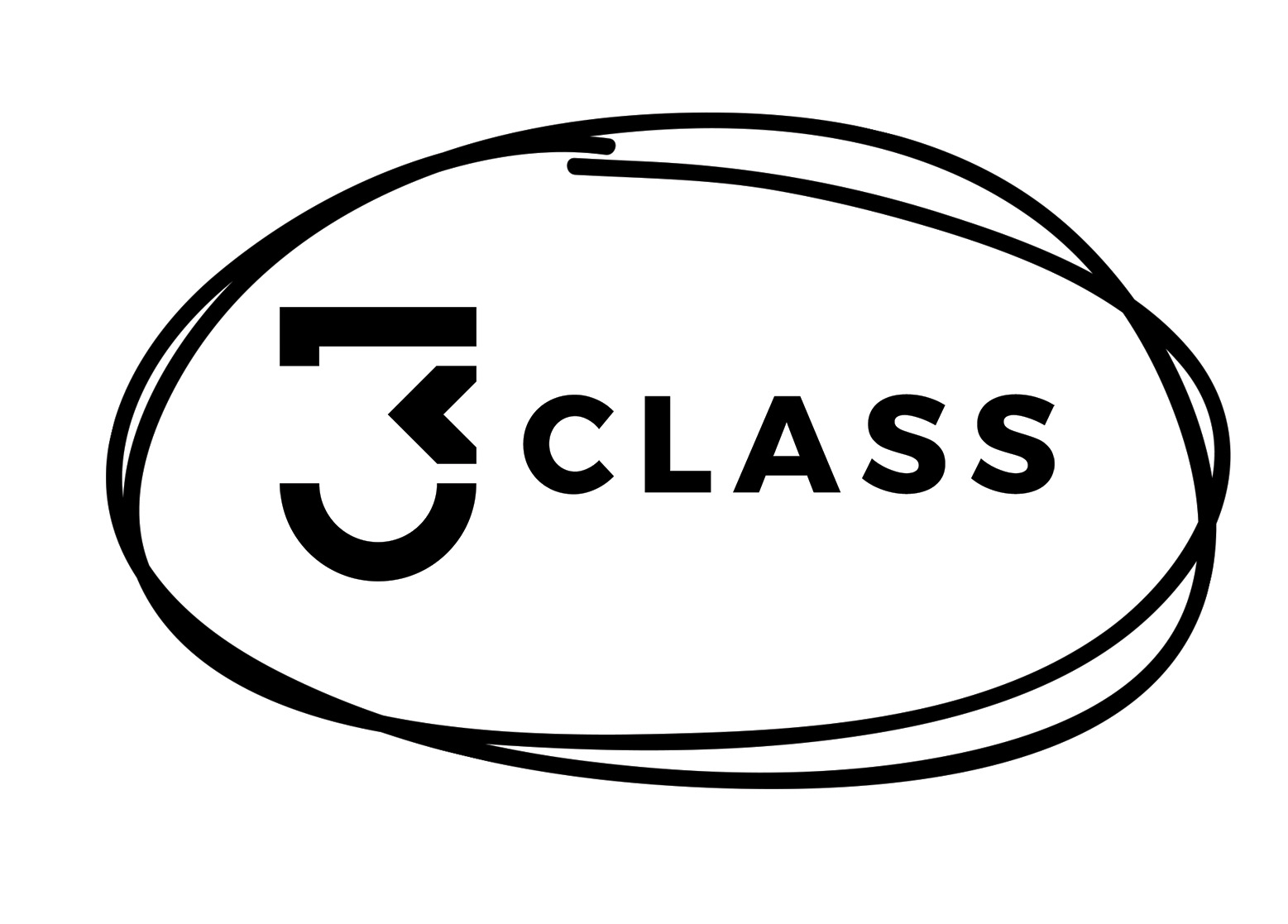 We are a group of dozens of volunteers from high schools all over Poland. We offer our help for about 300 hours a week.
Coordination
| | | |
| --- | --- | --- |
| Anna Rzepa | Gdynia High School No 3 | Project Coordinator / originator / creation of a model and structure of the project |
| Olga Wrońska | Gdynia High School No 3 | Coordinator of cooperation with parents and School Headmasters / documentation / international cooperation / co-author of the project |
| Marta Mąkosa | Gdynia High School No 3 | Coordinator of cooperation with teachers / contract management / finances |

Supporters
| | | |
| --- | --- | --- |
| Daria Duda | Gdynia High School No 3 | language consultation |
| Grzegorz Giziński | SGH Warsaw | tutorial |
| dr Agata Goździk | IGF PAN | analysis of e-learning solutions |
| Tullia Grossi | Gdynia High School No 3 | social media |
| Paweł Kudzia | | consultations in communication, media communication |
| Kinga Kulpa | Gdynia High School No 3 | graphic support |
| Dorota Lubiewska | Gdynia High School No 3 | consultations and documentation about protection of personal data |
| Mateusz Mazurkiewicz | TU Delft | cooperation with graduates, report, statistics |
| Joanna Piechowiak | Gdynia High School No 3 | substantive support |
| Adrian Stawicki | | graphic support |
| Magdalena Waga | | substantive support |
| Marcel Wroński | Gdynia Primary School No 34 | tutorial |
| mec. Jan Wroński | | legal consultations, preparation of contracts |

Student team
| | | |
| --- | --- | --- |
| Radosław Waga | Gdynia High School No 3 | team leader, communication with volunteers |
| Piotr Bieńkowski | Academic High School of Wrocław University of Science and Technology | IT system creator |
| Evan Collier | Gdynia High School No 6 | preparation of a promotional film, social media |
| Bartosz Kostarczyk | Gdynia High School No 3 | IT team leader, system creator |
| Karolina Kozikowska | Gdynia High School No 3 | media |
| Mateusz Król | Gdynia High School No 3 | organization of formal issues, communication with volunteers |
| Zofia Lipka | Gdynia High School No 3 | organization of work |
| Mateusz Mazurczak | Akademeia High School | IT system creator |
| Mateusz Pietrzak | Gdynia High School No 3 | management of database |
| Błażej Sak | Gdańsk High School No 20 | IT team |
| Barbara Siewert | Gdynia High School No 3 | media |
| Alan Soliński | Gdynia High School No 3 | documentation support |
INFORMATION FOR THE TEACHER AND HEADMASTER OF A HIGH SCHOOL WISHING TO JOIN THE 3CLASS PROJECT
This work is licensed under a CC-BY-NC-SA.3.0 PL licence.


Author: Marcel Wroński, Grzegorz Giziński, Łukasz Gałecki
Procedures to join 3CLASS project:
(learning support classes for primary school students)
Partner school application:
a) Expression of willingness to join the project by a teacher from a secondary or upper secondary school who applies to 3CLASS as project supervisor in his school.
b) To recruit volunteers from their school who wish to help students from the primary school to learn.
c) Establishing cooperation with at least one primary school
d) Sending an e-mail to martamakosa@lo3.gdynia.pl asking the school to join the project with information about its name, surname, email address and town and contact details of the school
e) Verification of data accuracy – upon completion, the coordinator will receive further information, including our standards.
f) Once the standards are accepted and implemented, the school is added to the system.

The coordinator receives feedback on the confirmation of acceptance to the project together with the necessary login data at:

https://3class.new-cyb.org/login.php

After logging in the coordinator will see two links. One will be for the registration of volunteers and the other for the registration of students who need learning support. Then it sends out a link to its volunteers to register (their details will only be visible to the school coordinator). The coordinator can view the volunteers' data and has access to information sent by primary school pupils. 

In addition, the coordinator may appoint a pupil or group of pupils to support contact with volunteers, parents and pupils. 

The coordinator agrees with the management of the cooperating primary school on the form of providing the link to the guardians of the pupils of that school (e.g. by the class teachers). 

It is advisable for the headmaster of the home school of the coordinator to sign a volunteer agreement with each volunteer (a template in the 'downloads' section).
Information – to parents:
The Guardian of a child who fills in a questionnaire, in which he or she provides information on what subjects his or her child needs support from and how long it is needed. 

Once the application is received, the registration group assigns the volunteer, creating a timetable for the child according to the questionnaire.

The volunteer responds to the email given in the questionnaire and together with the parent establishes how to communicate with the student.
In case of any questions from teachers, please contact us at martamakosa@lo3.gdynia.pl.
THIS IS WHAT WE LOOK LIKE FROM THE INSIDE
WAS IT WORTH IT? LETTERS TO OUR TEAM AND MORE
…I'm Bartek's mom. My son really needs help in Polish. I will be grateful for the time spent on his education in this area…
Bartek's mom
Thank you for your super initiative in these difficult times for all of us!
Katarzyna
This is great! Congratulations and thank you! Today it will go to all tutors and classes. Bows and greetings to the whole Team!
Mariusz
WOW! Congratulations on the initiative and the idea. Ilike this project very much, I'm going to try to find some volunteers in our school
Ania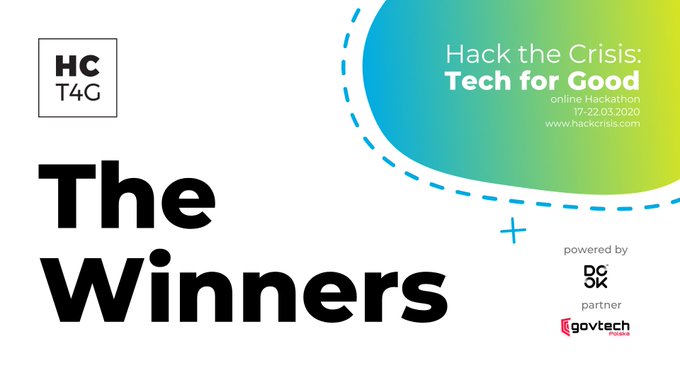 We are pleased to announce that the entire 3 CLASSproject team took first place in Hackathon Hack the Crisis: Tech for Good.
Amazon, Microsoft and Google, as well as the Prime Minister's Office and GovTech have decided to get involved in HackCrisis: Tech for Good. It is a charitable hackathon, whose aim is to create solutions to help fight the coronavirus pandemic. The organizers were looking for ideas that can be prototyped within 3-5 days and will give the society access to reliable information about the crisis. Besides, they must give people hope and security.
Its purpose is to help people survive the time of the coronavirus pandemic in the world and make our environment safe for us again.
"Our role is to create space, direct it and provide tools for those who want to hack this crisis with honesty in their heads and hearts," said Dmitry Zatuchin, Co-founder SoDA Poland and CEO of DO OK S. A."Together with the Prime Minister of Poland and GovTech we decided to initiate the HackCrisis movement.
'The fact that just a few minutes after the launch, several hundred people joined the initiative, and in a few days almost 2000 shows how strong the solidarity of the technological community is – from large corporations, through public institutions, to individual programmers' – wrote Mateusz Morawiecki. The Prime Minister congratulated the winners and thanked the organizers and teams involved in the online hackathon HackCrisis.
"I congratulate the winners and thank the organizers and teams that worked 24 hours a day for fighting the virus together!" – he wrote.
A FRIEND IN NEED IS A FRIEND INDEED - HELP FROM JIT TEAM

Our friends from the Jit Team donated 18 laptops for students in need of help from Primary School in Wicko and from Primary School in Debrzno.